About Rutherford House
As hair trends and technology evolve, we continue to innovate and draw our inspiration from the latest in hair and beauty. We are consistently expanding our knowledge & skills through ongoing education to stay ahead to develop our artistic vision while providing our clients the finest experience.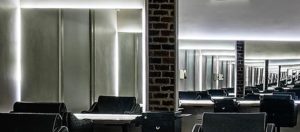 Our aim is to help you look and feel your absolute best. We immersed in the world of fashion and know what it takes to create a look that suits a certain image, personality or lifestyle. Whether it's for every day wear, a cocktail party or your wedding.